CANDIDATE FORUM REGARDING SAVING HOUSTON'S SHELTER PETS!
CANDIDATE FORUM REGARDING SAVING HOUSTON'S SHELTER PETS!
We have organized this Candidate Forum to discuss the serious issues involving Houston's high kill animal sheltering system, with the candidates running for mayor and city council.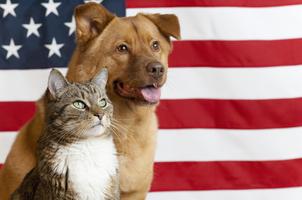 There are 5 kill shelters in Houston that, together, kill approximately 80,000 pets every year.  Houston's taxpayer funded animal control facility, BARC, killed more than 10,000 pets in 2014 alone.  Yet, there are hundreds of Open Admission shelters/communities who have ended the killing of shelter pets,  They have implemented the No Kill model of sheltering in order to save all healthy and treatable pts.
We are providing this opportunity for animal lovers to hear the candidates' plans to end shelter killing Houston, if they are elected.
The Forum will beging at 7:00 pm and end at 8:30 pm.  Social networking will begin at 6:30 pm in which the attendees are welcome to speak to the candidates in person.
Randy Wallace, with Fox 26 news will be the moderator of the Candidate Forum.
It is free but requires registration to attend. Our poll indicated that nearly 600 people would like to attend a Forum like this, but the room holds 300 chairs.  So, we are expecting a packed house.
You can find a link to register on our website:  www.HVFCA.org
Tuesday, 29 September, 2015
06:30 PM
-
08:30 PM
Cost:
Free
Categories:
Trini Mendenhall Community Center
1414 Wirt Road
Houston
,
TX
77055
US
Event Contact Info
Bett Sundermeyer
Email:
Phone:
713-291-1710
Website:
Click to Visit
0
of
1
Spaces Requested